View All
Top-selling Montessori furniture options designed specifically for children. 

Let customers speak for us
Duckling Beauty
My Granddaughter has enjoyed being part of our food preparation all the time. It is a very safe platform and she absolutely loves it.
LOLA Deluxe Adjustable Learning Tower - Natural
2 year old loves it
We purchased this for my daughter's second birthday a few weeks and she has used it every day since. It lives in our kitchen and is the perfect height to align with our countertops, it is light enough that my toddler can push it around from the sink to the bench but also sturdy enough that she is safe and secure when standing on it. Although it's collapsible, which was one of the big reasons we purchased it, we haven't collapsed it since it arrived as we use it multiple times a day.
MILA Deluxe Folding Adjustable Learning Tower - Natural
Gift
Was very happy with the beautiful little chair for my granddaughter for. Christmas thank you . Linda
KAYA Solid Wood Adjustable Chair Regular - Activity
Love it! Easy to set up and my toddler enjoys using it! Great quality
MILA Folding Adjustable Learning Tower
OLI Library Revolving Bookcase - London
Perfect for the Grandkids while at nana's
Love this learning tower as it is ideal for the grandkids to learn while in my kitchen. its a safe place for them to learn as they are right next to me and are able to help prep food with me. Very sturdy with feet on the bottom too. Instructions could be a little clearer though. Definitely recommend!
LOLA Deluxe Adjustable Learning Tower - Natural/White
Baby walker - speed adjustable
Great quality product, heighth adjustable as well as speed which is a plus for little legs just walking. Very happy with product, highly recomnended. I'm repeat satisfied customer.
Wooden Adjustable Speed Control Baby Walker
Beautiful Sturdy Bookcase
Beautiful sturdy bookcase that looks even better in person. Can change two of the three shelves' depths but all shelf heights are not adjustable. Comes in two heavy packages. Highly recommend if you have the budget.
OLI Library Revolving Bookcase - London
Satisfied!
Very happy with our recent my duckling purchase. High quality, easy to put together & my little one loves being able to watch what's going on. The stool and whiteboard are wonderful extras that she uses on a daily!
JALA Deluxe Solid Wood Adjustable Learning Tower - Duck Stool Handle (Pre-Order, ETA 31.12.2023)
Absolutely fabulous
Bought this for my daughter. She loves sitting on the chair and draw. The quality of the furniture is smooth and sturdy. Assembling it was easy to understand. Easy to also adjust the table and chair. Highly recommend this!
KAYA Primary Adjustable Table and Chair Set - Duck
Easy
Easy to purchase and straightforward instructions on how to use it.
My Duckling Gift Voucher
We ordered the learning tower. Great quality, fast delivery and easy to put together. Our son loves it
JALA Deluxe Learning Tower - Natural
2nd purchase
Purchased as a gift for my granddaughter. I already had one at home used for other grandchild and she loved it as do I . She especially loves the magnet board which I have with magnetic tiles. Wouldn't be without it.
LOLA Deluxe Adjustable Learning Tower - Natural
Very happy with learning tower
A present for our granddaughter for Christmas so she hasn't seen it yet. But has been up together and ready for the big day. Looks great.
JALA Deluxe Solid Wood Adjustable Learning Tower - Rectangle Stool Handle
Best toddler purchase
For a while we have struggled with my daughter trying new foods. Since getting the learning tower she has been helping lots when I cook and prep. As she is helping she is more inclined to eat the foods, It has been a real game changer in our house!!!
JALA Deluxe Learning Tower - Natural
View All
Explore the latest new arrivals at My Duckling and find the perfect additions for your little one's world.
On Myducking & their Makers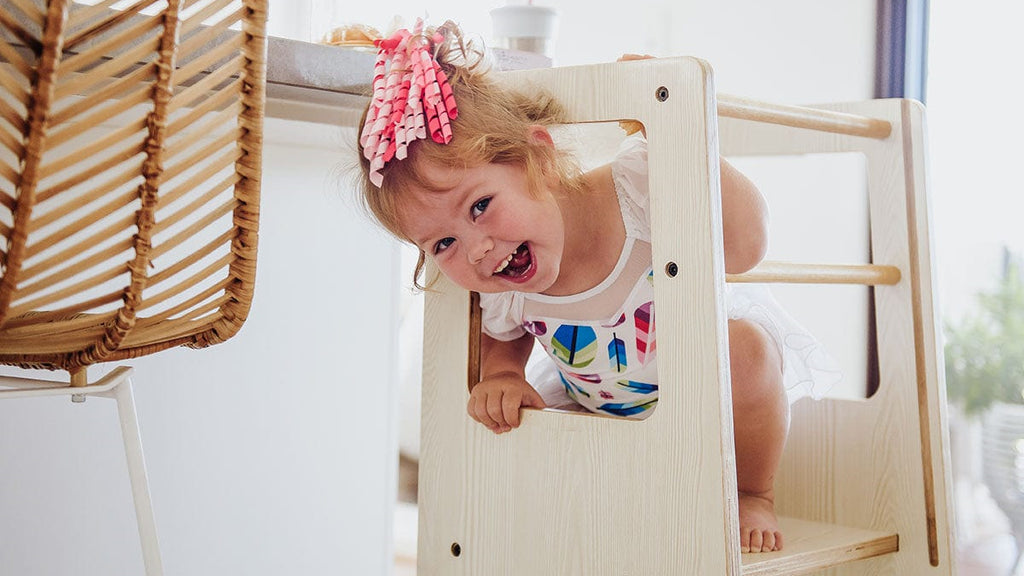 I picked Juniper up from a long day at childcare and like most days, she was tired and grumpy.
Whenever I put her down, she sat on the floor at my feet and cried. It made getting dinner on the table before....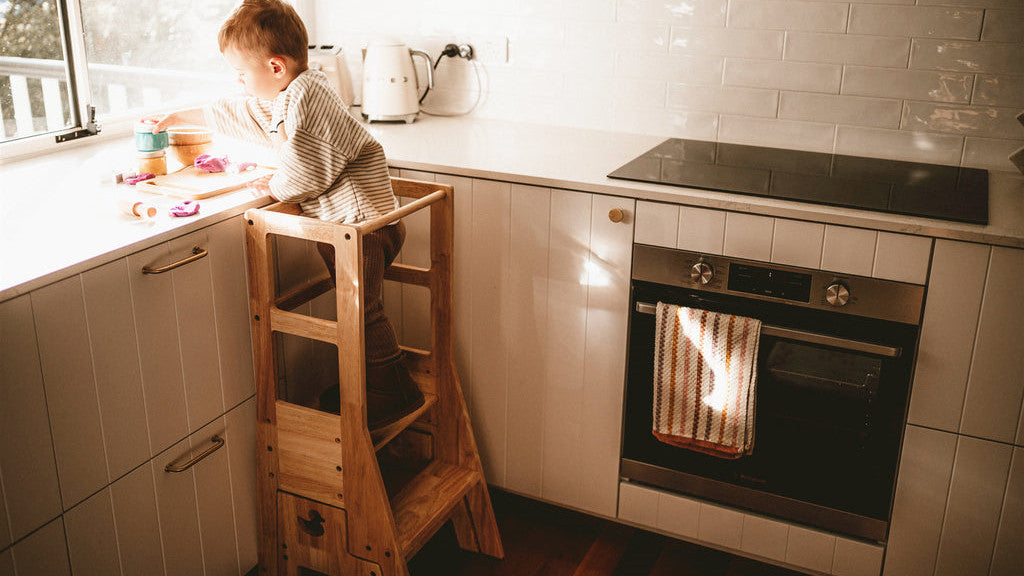 My Duckling focuses on the kids wood furniture, especially for children aged 1-6.  The Adjustable Learning Tower Range is designed to accompany children through each stage of their growth. Helping them enjoy learning in their most pivotal developmental years. 
Weaving is one of the oldest manufacturing textile techniques. At least two thread systems, the warp thread and the weft thread are crossed at right angles. The weaving technique differs from that of braiding in that in braiding, the threads do not cross at right angles but diagonally.
As Seen In